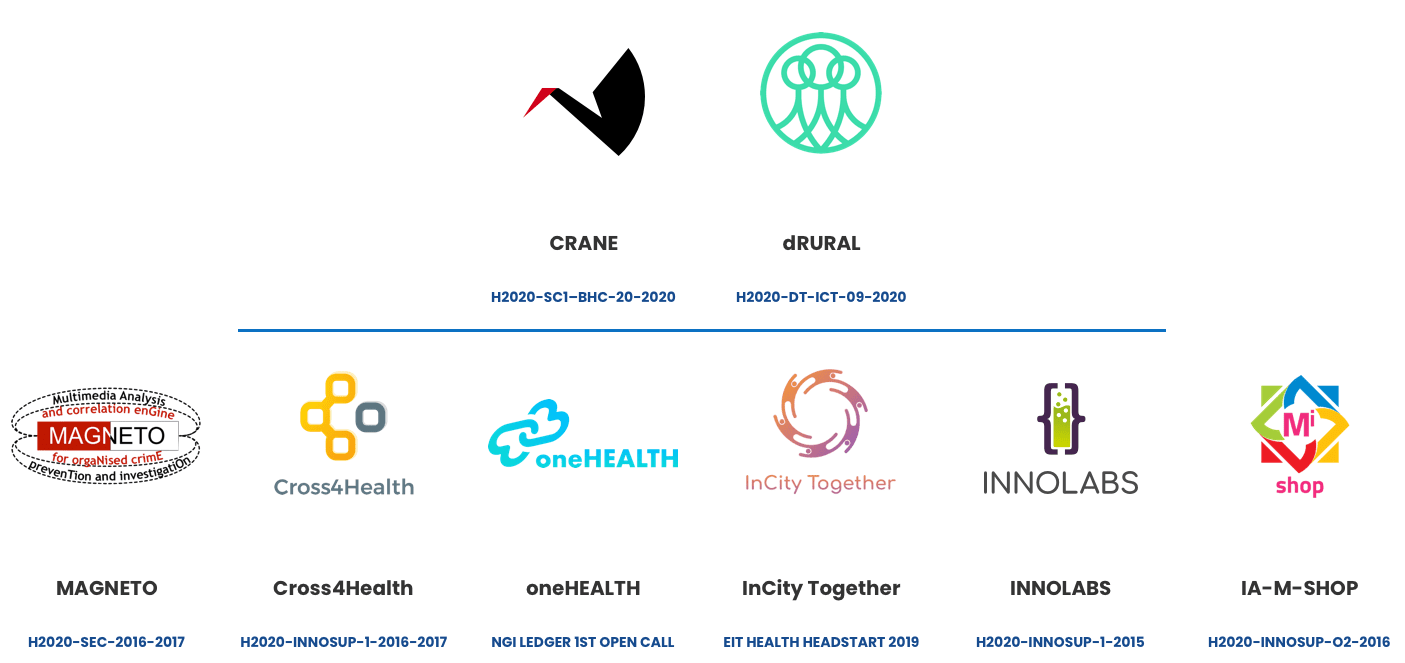 CRANE
H2020-SC1-BHC-20-2020
CRANE addresses the Comprehensive Treatment of Chronic Patients in Rural Areas. CRANE aims to change citizens' self-conception from being passive patients to become active stakeholders in their own health management. CRANE aims to empower patients in a health model that is moving towards selfcare, supported by home healthcare and its related ecosystem.
More Info
Healthcare from home brings to the home interactive technology for smart selfcare- management. The ecosystem is an extended concept of integrated care, to offer to the citizen essential elements of wellbeing. It includes the health and care services, family, services providers, etc. tailored to each individual. CRANE integrated care approach is moving to flexible, dynamic and personalized ecosystems. The tools to build up such models are a data lake and an open platform.
CRANE point of departure is that each citizen is the owner of its own health data, and those data should become actionable support for the person. The model is to be validated in so distant cultures as rural areas in Spain and Nordic countries. CRANE procurers are new to EU PCPs, but supported by experienced partners in PCP execution, co-design methodology, experts in health data management, ICT architecture, health economics and integrated care. CRANE will procure the design of an all-in-one value-based service including local supply chain. Lead procurer is Region Västerbotten in Sweden, and the buyers group is completed with Extremadura Region in Spain, and Region Agder in Norway.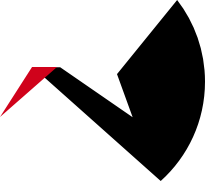 dRURAL
H2020-DT-ICT-09-2020
dRural overall goal it to co-develop and implement a digital solution that delivers multiple services to rural citizens while creating opportunities economic growth and quality of life improvements. Then, to ensure the successful exploitation and sustainability after the project's lifetime and its replication in other European territories.
As such, our aspiration is to become the service marketplace of reference for European rural areas.
More Info
dRural will build a service network for rural areas and communities based on four rural regions of Europe, namely: Extremadura (ES), Jämtland Härjedalen (SE), Dubrovnik-Neretva County (HR) and Region Gelderland Midden (NL). Each of these settings are called regional demonstrators.
The solution building will follow agile methodologies and ensure end-users co-creation and validation in each regional demonstrator. Besides, dRural will be developed with a 'by-design' approach to ethics, privacy, and data protection.
An internet coverage optimization in the demonstrators will be done to guarantee a smooth deployment. Then, the solution will be set up in each region, guaranteeing its personalization and customization to the regional needs, and integrating with the local service providers. In parallel, an ecosystem of relevant players surrounding the dRural solution will be created in each region by identifying the key stakeholders, current problems and designing a value proposition for each of them. The ecosystem building exercise will be supported by an open call in each demonstrator leveraging financial support to third parties to incentivize the solution take up and expand the ecosystem of players involved. This will offer opportunities for entrepreneurs by promoting new market openings allowing also smaller and newer players to capture value. An evaluation of usage and impacts will be performed to ensure on-going support in the region after the project completion.
MAGNETO
H2020-SEC-2016-2017
The main objective of MAGNETO project (Multimedia Analysis and Correlation Engine for Organised Crime Prevention and Investigation) is to increase the capacity of Law Enforcement Agencies (LEAs) to deal with extreme volumes and diversity of data in order to accomplish highly- efficient crime prevention and investigation.
More Info
The technologies and solutions developed by MAGNETO will permit LEAs to consistently process massive heterogeneous data in a more efficient manner, and enable the transformation into of large-scale data into solid and court-proof evidence.
The main outcomes to be delivered by the MAGNETO project to reach this objective include the following tools: (i) Evidence collection platform, (ii) Sophisticated representational model; (iii) Advanced correlation engine; (iv) Threat-prediction engine by semantic reasoning; (v) Augmented intelligence tools; (vi) results transferability framework; (vii) legal and ethical assessment framework; and (viii) trainining curricula for the use of MAGNETO tools
Five complementary and representative use cases based on real scenarios, led and coordinated by the LEAs of the consortium, will demonstrate the project goals and outcomes
oneHEALTH
NGI LEDGER 1ST OPEN CALL
oneHEALTH is an open source, interoperable and secure framework for health data storage, encryption and interoperability. Its main aim is to provide ser empowerment through an exclusive user-proprietary record of personal data, which ensures confidentiality, trust and privacy by design.
More Info
onHEALTH tackled the problem of health data silos created by health apps, wearables and eHealth data infrastructures available in the market today which collect, process and store health data in an isolated proprietary way which can often not be profited or accessed by the users. oneHEALTH aimed to empower the user to regain property of their own health data and to facilitate the aggregation and transferability of health data through an open-source solution based on security and privacy by design. oneHEALTH developed a framework based on blockchain technologies and homomorphic encryption which can be implemented by already existing health apps and wearables in order to easily comply to regulations and guarantee encryption, safety and security of the collected data. The new framework MVP was implemented in Eurob's already existing product InCity Together.
InCity Together
EIT HEALTH HEADSTART 2019
This project had the objective of advancing the prototype of the Nutrition service of InCity Together, a holistic service for Healthy Living and Active Living that connects users with specialized professionals
in the field of nutrition via a smartphone app while at the same time fostering and engaging the user in physical activity
More Info
Healthy Nutrition for Healthy Living worked towards the following objectives: (i) advance the previous prototype of InCity Together, which was centred in the needs of older people. The project incorporated nutrition recommendations for all ages and activity level as well as variations in the dietary needs such as allergies, medical conditions, intolerances or vegetarian options. (ii) open the personalised nutrition service to professional nutritionists through the development of a first pilot of a platform for communication between users and experts through the mobile app (iii) advance in the requirements and regulatory work to obtain the Medical Device Type III regulation (iv) increase product visibility and number of users by attending related events and through EIT Health network (v) adapt the market analysis and business plan to the nutrition focus of InCity Together.
Cross4Health
H2020-INNOSUP-1-2016-2017
Collaboration among Aerospace, Biotechnology, Energy, ICT and Medical Devices sectors in generating innovative solutions, business models and workflows that enhance patient-centred care
Cross4Health was a cascade-funding project which supports European SMEs through monetary and innovation support for them to deliver new solutions in the area of patient-centred care.
More Info
Cross4Health supported innovative SME-led projects which leverage technology and know-how from Aerospace, Energy and Creative Industries sectors for the benefit of personalized Healthcare. By launching two Open Calls and two 9-month Acceleration Programmes, the project has supported 60 SMEs to reach closer to the market with their innovative solutions.  The project involved key stakeholders through the organisation of Open Innovation Spaces which helped identify the most pressing needs of the healthcare sector and define the Open Call challenges for cross-sectorial, international teams of SMEs to tackle. The project organised events including Hackathons, ideas competitions, workshops, webinars and pitching contest.
INNOLABS
H2020-INNOSUP-1-2015
INNOLABS was a cluster-led project which provided support to cross-sectorial projects by European SMEs which provided solutions to the most pressing challenges of personalised health and  and ageing populations
More Info
INNOLABS has fostered collaboration, transfer of knowledge and opportunities among SMEs from different countries and sectors in order to develop, improve and deliver disruptive technologies mainly related to mHealth, personalized healthcare and ageing populations. The main objective to deliver new products and services for healthcare building upon the capacity from European SMEs belonging to the fields of ICT, Health, BIO and Medicine.
The project supported SMEs through two Open Calls and two Acceleration programmes providing monetary support (cash grants) and innovation services; as well as through events, workshops and pitching competitions.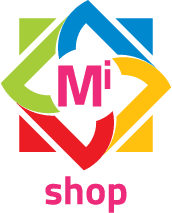 IA-M-SHOP
H2020-INNOSUP-02-2016
The main objective of IA-MSHOP was to improve Eurob's e-commerce recommendation algorithms through the design, development and implementation of new algorithms based on artificial intelligence. For this, the project funding was used to recruit a highly qualified employee to carry out this work.
More Info
The main aims of the project were to: design and develop an intellifent algorithm to produce automatic recommendations based on the users' location, personal profile, preferences, purchase history, browse history, IoT sensor data. (ii) to identify additional income sources based on the intelligent algorithm (advertisements, ticket sales) and design a business plan for them (iii) to monitor the state of the art and competitor landscape and elaborate the IPR strategy for IA-MSHOP.